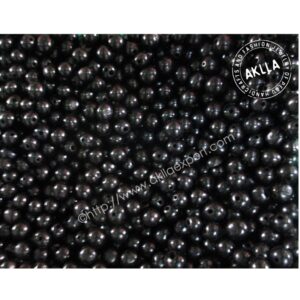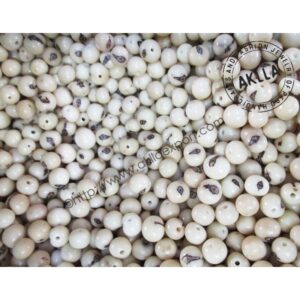 Brilliant Acai Seed Beads
Approximate units per 500 grams: 725.  Bright colors.
500 grams of  Polished and Drilled Acai Seed Beads
500 grams (1.10 pounds) of  Polished and Drilled Acai Seed Beads Available colors:
White,
Natural,
natural marble,
yellow,
yellow-orange,
orange,
fuchsia,
light green,
dark green,
jade,
turquoise,
purple,
brown and
black.
Ready to make jewelery or crafts. They measure from 0.9 to 1.2 cm. Approximate units per 500 grams: 725.
These organic Acai beads are natural and renewable, harvested and dyed by hand in the Peruvian Amazon. They have a consistency, weight, size, color and brightness that are perfect for making organic jewelry such as necklaces, bracelets and earrings or for making your favorite handicrafts such as earrings, panels, mobiles and everything your imagination can create!
They are drilled with the perfect hole for a wide variety of strings.
The allure of Acai seed beads lies not only in their aesthetic appeal but also in the stories they carry. From the heart of the Amazon rainforest to the runways of fashion capitals, these beads encapsulate cultural heritage, environmental consciousness, and sustainable fashion.
As consumers increasingly seek out products that align with their values, Acai seed beads have carved a niche for themselves in the world of eco-friendly fashion. With their vibrant colors, versatile applications, and positive impact on both indigenous communities and the environment, these beads are more than just a trend; they are a symbol of responsible creativity and a harmonious relationship between fashion and nature. Whether worn as jewelry, integrated into clothing, or used to embellish accessories, Acai seed beads are a testament to the power of design to transform waste into beauty, culture into trend, and fashion into a force for good.
Additional information
| | |
| --- | --- |
| Weight | 550.00000000 g |
| Dimensions | 9.0 × 17.0 × 9.5 cm |
| Color | alpaca-fur-toys, canguro-hood-waist-bags, carved-gourds, christmas-cribs, dates-of-celebration, earrings, hand-painted-mirrors, jewelry-sets, merry-christmas, pendants, pins, sets, tois |
| Length | 1.1 cm |
| Width | 1.2 cm |
| Height | 1.1 cm |