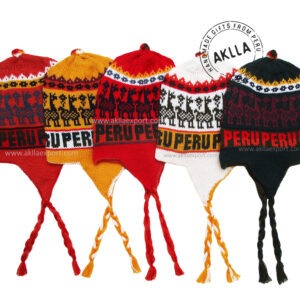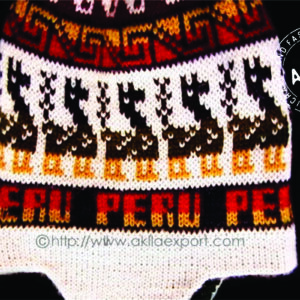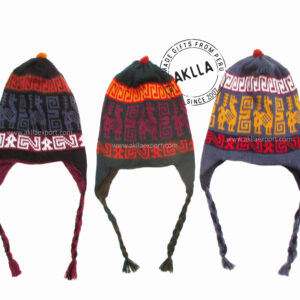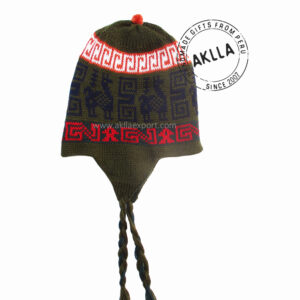 Pack of 10 Reversible Alpaca Wool Chullo Hats for Adults Standard Colors
Pack of 10 Reversible Alpaca Wool Chullo Hats for Adults Standard Colors
Reversible Alpaca Wool Chullo Hat for Adults Standard Colors. Chullo or hat with earmuffs for adults, woven with alpaca wool blend and with iconographic andean designs in variety of colors. Two faces a different color per face and the name of Peru on the one hand.
Additional information
Weight
850.00000000 g
Dimensions
18.0 × 18.0 × 18.0 cm
Length

1.5 cm. /0.59"

Width

21 cm. /8.27"

Height

33 cm. /13"
Largo total: 49 cm./19.30"

Material

Alpaca wool blend
Wholesale prices are only visible for wholesaler customers.