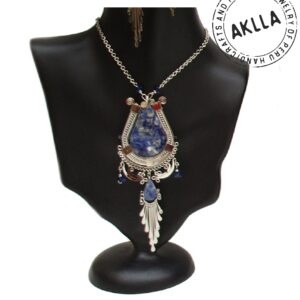 Set of Medallion of Two Faces and Earrings with Natural Stone
Set of Medallion of Two Faces and Earrings with Natural Stone
Beautiful handmade set with medallion of two faces with natural stone s and earrings (stone is visible by both sides) with natural stone in variety of colors.
Additional information
Weight
50.00000000 g
Dimensions
17.0 × 10.0 × 0.39 cm
Length

0.8 cm

Width

7 cm

Height

Medallón: 12 cm.
36 cm (incluyendo cadena)

Weight

45 gr
Wholesale prices are only visible for wholesaler customers.